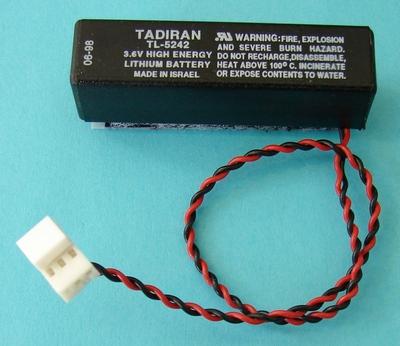 VENDEX AT VTI 55 (COMP-42) Battery Replacement
Price: $26.58


Replacement for:
VENDEX
Product:
COMP-42
Battery Model:
AT VTI 55
Battery Specifications and Description
Replacement for: VENDEX Battery/Item: COMP-42
Model/Product: AT VTI 55 Volts: 3.6
mAh or Ah: 1900 Composition: LITHIUM
Dimension: Connector: NULL




When strong Laptop - Desktop Batteries are required - the AT VTI 55 VENDEX replacement battery is there to do the job. You can't beat the AT VTI 55 for it's high-quality construction; built with the best in materials. Also the original specifications set forth by VENDEX have been met or surpassed. With thousands of batteries to choose from and extremely low prices you'll see why BatteryTex is your one-stop-shop for replacement batteries. With a massive inventory and everyday low prices it's easy to see why BatteryTex.com is your go-to site for replacement batteries. If you require further info or would like to save with bulk pricing discounts - call one of our team members now - 1-888-825-6661. Check out our wide selection of Laptop - Desktop Batteries batteries here. See more great products by manufacturer: VENDEX You get more than just great pricing with BatteryTex. Take advantage of batteries with long life-spans, modern production and top-quality components. Need battery warranty information? Call us today with the battery part number you're needing.