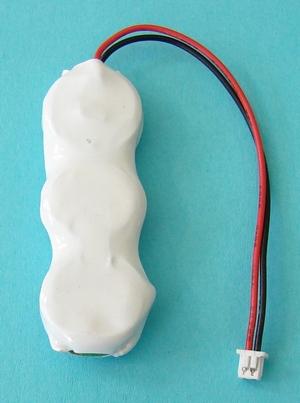 COMP-77 - IBM 85G1039 3.6v 60 mAh NICAD Replacement Battery by BatteryTex
Price: $10.25


Replacement for:
IBM
Product:
COMP-77
Battery Model:
85G1039
Battery Specifications and Description
Replacement for: IBM Battery/Item: COMP-77
Model/Product: 85G1039 Volts: 3.6
mAh or Ah: 60 Composition: NICAD
Dimension: Connector:




Looking for powerful Laptop - Desktop Batteries? Then look no further than the IBM 85G1039 replacement battery. Count on the 85G1039 when you need quality and durability. Plus the original specs set forth by IBM are met or exceeded. When you need quality batteries at bargain prices then look no further than BatteryTex.com. Search our huge database of replacement batteries, chargers and accessories and save on both price and shipping. We also offer bulk discounts and top-flight Customer Service so drop us a line at 1-888-825-6661. Looking for more Laptop - Desktop Batteries batteries? Click here. Search and find other batteries from IBM at BatteryTex.com Batteries today aren't like they used be. From power to reliability and durability, today's batteries are far better than ever before. Contact us for more info on our warranties. A normal battery warranty from the manufacturer is for one year.