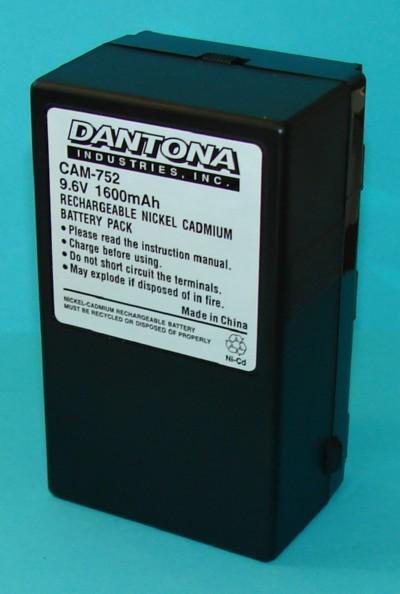 NORMENDE CV-2001 (CAM-752) Battery Replacement
Please
email
us for pricing.
Replacement for:
NORMENDE
Product:
CAM-752
Battery Model:
CV-2001
Battery Specifications and Description
Replacement for: NORMENDE Battery/Item: CAM-752
Model/Product: CV-2001 Volts: 9.6
mAh or Ah: 1600 Composition: NICAD
Dimension: Connector:




When it comes to Camcorder Batteries - the CV-2001 NORMENDE replacement battery provides the power you need when you need it. Only the best materials are used in the CV-2001. Plus NORMENDE's specs have been equaled or surpassed in its construction. BatteryTex - your source for amazing prices on the best batteries on the market. BatteryTex.com - your one-stop shop for replacement batteries, chargers and more. Our battery specialists are standing by for any questions you may have: 1-888-825-6661. Ask about bulk discounts! Search for other Camcorder Batteries batteries at low prices by clicking here. To see our full inventory of batteries from this manufacturer click here. Batteries today aren't like they used be. From power to reliability and durability, today's batteries are far better than ever before. Battery warranties can run from one year to more and this depends on the type of battery and the manufacturer. For specifics contact us with the battery in question.