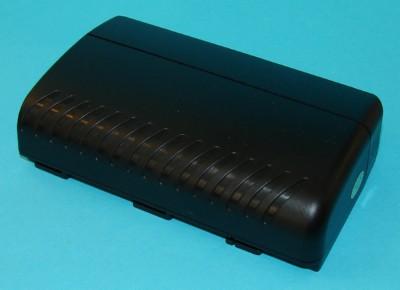 NORMENDE CV-1100 (CAM-963NMH) Battery Replacement
Price: $105.07


Replacement for:
NORMENDE
Product:
CAM-963NMH
Battery Model:
CV-1100
Battery Specifications and Description
Replacement for: NORMENDE Battery/Item: CAM-963NMH
Model/Product: CV-1100 Volts: 9.6
mAh or Ah: 2000 Composition: NIMH
Dimension: Connector:



*** RETROFIT ONLY ***
(2990-R)
When strong Camcorder Batteries are required - the CV-1100 NORMENDE replacement battery is there to do the job. Made from only the best in electrical materials the CV-1100, like NORMENDE's many other replacement batteries, is quality and affordability. Equaling or exceeding the original manufacturer's specifications for your equipment at an affordable price is a hallmark of NORMENDE. Thank you for making BatteryTex your provider of replacement batteries at everyday low prices. Search our huge database of replacement batteries, chargers and accessories and save on both price and shipping. Learn more about this item and get bulk pricing - call us now @ 1-888-825-6661. We have a wide selection of Camcorder Batteries batteries available. See them here! For more quality, long-lasting products for NORMENDE, click here. You get more than just great pricing with BatteryTex. Take advantage of batteries with long life-spans, modern production and top-quality components. For battery warranty information please call or email us. Our standard manufacturer warranty is one-year however some may offer different periods.