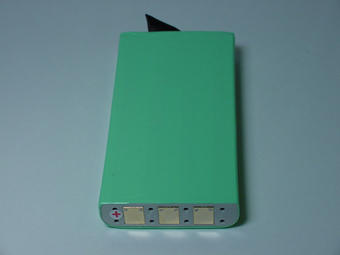 MICROSTAR NOTESTAR NP-743 (LAP-224) Battery Replacement
Price: $120.00


Replacement for:
MICROSTAR
Product:
LAP-224
Battery Model:
NOTESTAR NP-743
Battery Specifications and Description
Replacement for: MICROSTAR Battery/Item: LAP-224
Model/Product: NOTESTAR NP-743 Volts: 9.6
mAh or Ah: 3500 Composition: NIMH
Dimension: Connector: NULL



NULL
All Laptop - Desktop Batteries are not created equal. The MICROSTAR NOTESTAR NP-743 replacement battery is the right choice for those seeking performance and efficiency. The NOTESTAR NP-743 is built tough using only the highest-quality materials. As well it has been designed and built to meet or outshine the original specs by MICROSTAR. BatteryTex - your source for amazing prices on the best batteries on the market. With a massive inventory and everyday low prices it's easy to see why BatteryTex.com is your go-to site for replacement batteries. BatteryTex (M-Tronics) is a family-owned battery supplier since 1977. Give us a call with any questions or for information on bulk discounts - 1-888-825-6661. Other Laptop - Desktop Batteries batteries may be available that meet your requirements - click here to browse. For other great batteries from MICROSTAR follow this link! With increases in technology and materials, batteries have increased in performance, energy and cost. If you want information on the manufacturer warranty please reach out to us with the specific battery you're interested in. Standard warranties are for one-year however.