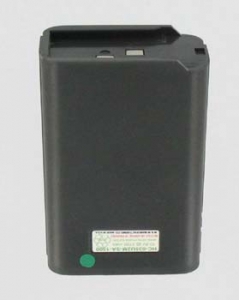 MAXON SL400 (SA-1160,SA-1170, WWH-SA1160) Battery Replacement
Price: $66.40


Brand:
MAXON
Product:
SA-1160,SA-1170, WWH-SA1160
Battery Model:
SL400
Maxon SL400 Two-way Radio Battery Replacement


two way batteries are not all the same so when you choose the sl400 (replacement for maxon) you choose durability and strength. the sl400 is made from the ground-up with first-rate materials. equaling or exceeding the original manufacturer's specifications for your equipment at an affordable price is a hallmark of maxon. great replacement batteries, great prices, every day from batterytex.com. with thousands of batteries to choose from and extremely low prices you'll see why batterytex is your one-stop-shop for replacement batteries. want more information or bulk discounts? call us now at 1-888-825-6661. we have a wide selection of two way batteries batteries available. see them here! click here to view our entire stock of items for maxon products. using updated materials, manufacturing techniques and modern technology today's batteries provide greater benefits from increased life-spans to decreased costs. if you want to know about the warranty on a certain battery simply contact us with the battery's part number. use our toll-free number or contact for to reach out to us.