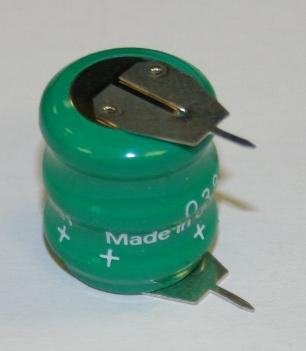 VENDEX AT VTI 33 (COMP-16-2) Battery Replacement
Price: $4.98


Replacement for:
VENDEX
Product:
COMP-16-2
Battery Model:
AT VTI 33
Battery Specifications and Description
Replacement for: VENDEX Battery/Item: COMP-16-2
Model/Product: AT VTI 33 Volts: 3.6
mAh or Ah: 70 Composition: NIMH
Dimension: 18.3 X 15.7 Connector: 2 PIN HORIZONTAL



AKA: COMP-16 2 / COMP 16 2
***SAME AS COMP-16-2 NMH***
All Laptop - Desktop Batteries are not created equal. The VENDEX AT VTI 33 replacement battery is the right choice for those seeking performance and efficiency. Only the best materials are used in the AT VTI 33. Plus it was designed to equal or improve upon the original specs by VENDEX. BatteryTex.com - known for our wide selection of the top batteries at some of the lowest prices online. Search our huge database of replacement batteries, chargers and accessories and save on both price and shipping. Want more information or bulk discounts? Call us now at 1-888-825-6661. If you want to find more Laptop - Desktop Batteries batteries for your gear? click
here
! More in-stock
items
for VENDEX products. From their materials to the technology used in manufacture, modern batteries far out-perform their predecessors. If you want to find the warranty information and timing on a particular battery please contact us.