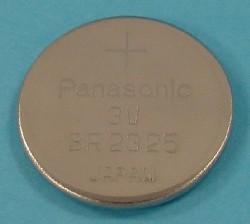 UNIVATION DREAM BOARD (COMP-2) Battery Replacement
Price: $1.82


Replacement for:
UNIVATION
Product:
COMP-2
Battery Model:
DREAM BOARD
Battery Specifications and Description
Replacement for: UNIVATION Battery/Item: COMP-2
Model/Product: DREAM BOARD Volts: 3
mAh or Ah: 175 Composition: LITHIUM
Dimension: 23MM X 2.5MM Connector: PRESSURE




All Laptop - Desktop Batteries are not created equal. The UNIVATION DREAM BOARD replacement battery is the right choice for those seeking performance and efficiency. Only the best materials are used in the DREAM BOARD. As well, UNIVATION's original specifications for this product have been equaled or exceeded in performance. BatteryTex - your source for amazing prices on the best batteries on the market. BatteryTex.com - your one-stop shop for replacement batteries, chargers and more. Our battery specialists are standing by for any questions you may have: 1-888-825-6661. Ask about bulk discounts! Browse or search our great inventory of Laptop - Desktop Batteries batteries here. Need other UNIVATION products? Try these! You get more than just great pricing with BatteryTex. Take advantage of batteries with long life-spans, modern production and top-quality components. Each warranty can vary however normal manufacturer warranties are one year. Let us know if you have questions on any specific item's warranty.