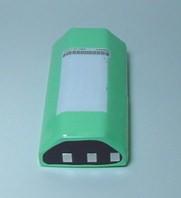 ROYAL HB8603 (LAP-263NMH) Battery Replacement
Price: $133.73


Replacement for:
ROYAL
Product:
LAP-263NMH
Battery Model:
HB8603
Battery Specifications and Description
Replacement for: ROYAL Battery/Item: LAP-263NMH
Model/Product: HB8603 Volts: 12
mAh or Ah: 3800 Composition: NIMH
Dimension: Connector: NULL



NULL
ROYAL, a well-known industry leading battery manufacturer, presents the HB8603 battery replacement. Man1's process for manufacturing the HB8603 is high-tech making it one of the best HB8603s on the market today. From this we have a replacement battery that equals or out-performs the original requirements set forth for your equipment. Thank you for making BatteryTex your provider of replacement batteries at everyday low prices. Save time, money and hassle and get your batteries at unbeatable prices at BatteryTex.com. Contact us now at 1-888-825-6661 for assistance and information on HB8603. If you want to find more Laptop - Desktop Batteries batteries for your gear? click here! View our great selection of items for products by ROYAL. Batteries are judged on how strong they are, how long they last and how well they're built. Our batteries meet all of these qualifications and with amazing prices as well! If you want to find the warranty information and timing on a particular battery please contact us.