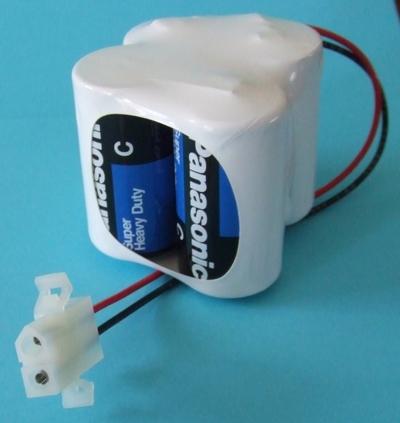 DL-10 - INTERSTATE 815407029 6v 7000 mAh ALKALINE Replacement Battery by BatteryTex
Price: $9.92


Replacement for:
INTERSTATE
Product:
DL-10
Battery Model:
815407029
Battery Specifications and Description
Replacement for: INTERSTATE Battery/Item: DL-10
Model/Product: 815407029 Volts: 6
mAh or Ah: 7000 Composition: ALKALINE
Dimension: 4-C Connector: CONNECTOR




Door Lock Batteries are not all the same so when you choose the 815407029 (replacement for INTERSTATE) you choose durability and strength. You can't beat the 815407029 for it's high-quality construction; built with the best in materials. From this we have a replacement battery that equals or out-performs the original requirements set forth for your equipment. BatteryTex.com - your one-stop shop for replacement batteries, chargers and more. Thank you for making BatteryTex your provider of replacement batteries at everyday low prices. Learn more about this item and get bulk pricing - call us now @ 1-888-825-6661. Check out our wide selection of Door Lock Batteries batteries here. See more great products by manufacturer: INTERSTATE Better materials, modern manufacturing techniques and greater overall efficiency mean better batteries at lower costs. Contact us for more info on our warranties. A normal battery warranty from the manufacturer is for one year.