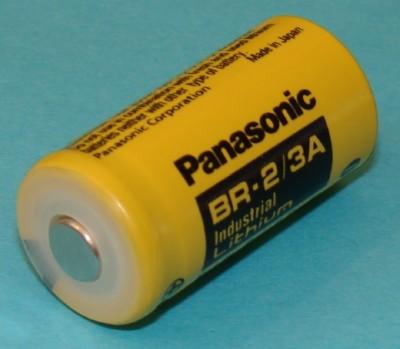 G AND L ELECTRONICS PIC 49 (COMP-5) Battery Replacement
Price: $5.82


Replacement for:
G AND L ELECTRONICS
Product:
COMP-5
Battery Model:
PIC 49
Battery Specifications and Description
Replacement for: G AND L ELECTRONICS Battery/Item: COMP-5
Model/Product: PIC 49 Volts: 3
mAh or Ah: 1200 Composition: LITHIUM
Dimension: 17.0MM X 33.5MM Connector: PRESSURE




You say Laptop - Desktop Batteries we say the G AND L ELECTRONICS PIC 49 replacement battery - synonymous with power and efficiency. From high-quality components to high-tech manufacturing processes, G AND L ELECTRONICS delivers on its promise of a quality, lasting PIC 49. Also the original specifications set forth by G AND L ELECTRONICS have been met or surpassed. Search our huge database of replacement batteries, chargers and accessories and save on both price and shipping. With a massive inventory and everyday low prices it's easy to see why BatteryTex.com is your go-to site for replacement batteries. Need battery specs or want to save more on bulk orders? Call our battery specialists now at 1-888-825-6661. here Laptop - Desktop Batteries batteries at great prices. Browse other terrific products by manufacturer: G AND L ELECTRONICS With better materials and manufacturing processes batteries have become smaller, more efficient and more affordable. Warranties for batteries and other products on this site are dependent upon the product and the manufacturer. Please contact us with the specific model for warranty information.