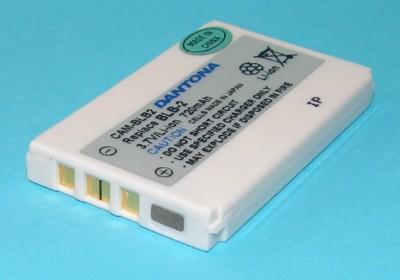 BENQ BLB-2 (CAM-BLB2) Battery Replacement
Price: $19.92


Replacement for:
BENQ
Product:
CAM-BLB2
Battery Model:
BLB-2
Battery Specifications and Description
Replacement for: BENQ Battery/Item: CAM-BLB2
Model/Product: BLB-2 Volts: 3.7
mAh or Ah: 720 Composition: LION
Dimension: Connector: NULL




as far as replacement batteries go the blb-2 by benq is designed from the ground up to be powerful and reliable, there for you when you need it. only the best components are used in the manufacture of the blb-2. this is why the blb-2 meets or exceeds the specifications required by your equipment manufacturer. with a massive inventory and everyday low prices it's easy to see why batterytex.com is your go-to site for replacement batteries. batterytex.com - known for our wide selection of the top batteries at some of the lowest prices online. our battery experts are here to give you answers to any questions you may have or to provide you with information on bulk discounts: 1-888-825-6661. click here to find other digital camera batteries batteries. check out more great items for benq products. you get more than just great pricing with batterytex. take advantage of batteries with long life-spans, modern production and top-quality components. manufacturers supply the necessary warranties on batteries that we carry. typical warranties are for 1 year while others change depending on the battery type and the maker.