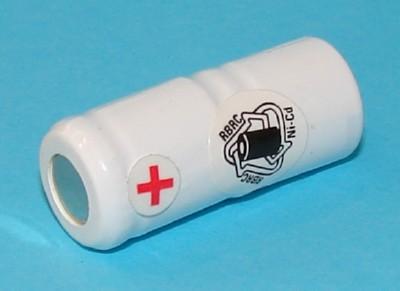 WHITE RODGERS F145-0655 (THERM-2) Battery Replacement
Price: $6.25


Replacement for:
WHITE RODGERS
Product:
THERM-2
Battery Model:
F145-0655
Battery Specifications and Description
Replacement for: WHITE RODGERS Battery/Item: THERM-2
Model/Product: F145-0655 Volts: 2.4
mAh or Ah: 130 Composition: NICAD
Dimension: Connector: NULL




All Thermostat Batteries are not created equal. The WHITE RODGERS F145-0655 replacement battery is the right choice for those seeking performance and efficiency. From high-quality components to high-tech manufacturing processes, WHITE RODGERS delivers on its promise of a quality, lasting F145-0655. It has also been guaranteed to equal or out-perform WHITE RODGERS's original specifications. With thousands of batteries to choose from and extremely low prices you'll see why BatteryTex is your one-stop-shop for replacement batteries. Our huge inventory and extra low pricing make us the choice for batteries - BatteryTex.com. Want more information or bulk discounts? Call us now at 1-888-825-6661. More great brands of Thermostat Batteries batteries available here. Need other WHITE RODGERS products? Try these! Using updated materials, manufacturing techniques and modern technology today's batteries provide greater benefits from increased life-spans to decreased costs. For battery warranty information please call or email us. Our standard manufacturer warranty is one-year however some may offer different periods.