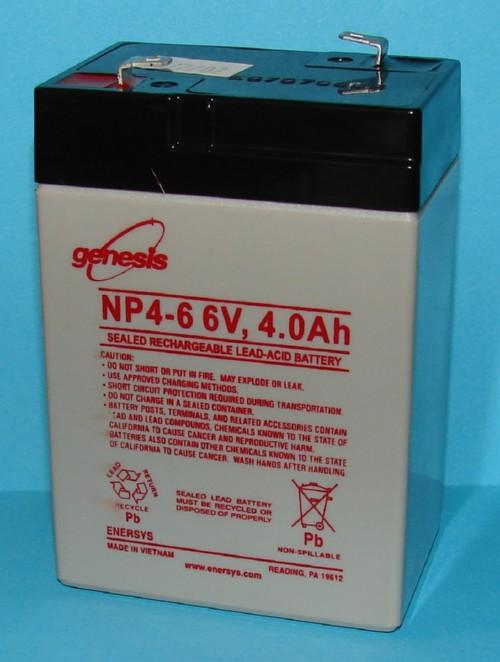 SILTRON WXET (LEAD-6-4) Battery Replacement
Price: $11.40


Replacement for:
SILTRON
Product:
LEAD-6-4
Battery Model:
WXET
Battery Specifications and Description
Replacement for: SILTRON Battery/Item: LEAD-6-4
Model/Product: WXET Volts: 6
mAh or Ah: 4 Composition: LEAD ACID
Dimension: 2.76" X 1.85" X 4.15" Connector: .187 TABS




All Emergency Lighting Batteries are not created equal. The SILTRON WXET replacement battery is the right choice for those seeking performance and efficiency. Made from only the best in electrical materials the WXET, like SILTRON's many other replacement batteries, is quality and affordability. This is why the WXET meets or exceeds the specifications required by your equipment manufacturer. Save time, money and hassle and get your batteries at unbeatable prices at BatteryTex.com. BatteryTex.com - your one-stop shop for replacement batteries, chargers and more. Learn more about this item and get bulk pricing - call us now @ 1-888-825-6661. If you need another Emergency Lighting Batteries battery click here to view our selection. Click here to view our entire stock of items for SILTRON products. Batteries should be built with the best components and should be highly rated in terms of quality and efficiency. Contact us for more info on our warranties. A normal battery warranty from the manufacturer is for one year.