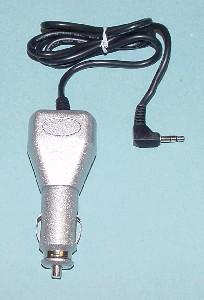 MP3 PLAYERS MP3 PLAYERS (PDA-67FMT) Battery Replacement
Price: $31.58


Replacement for:
MP3 PLAYERS
Product:
PDA-67FMT
Battery Model:
MP3 PLAYERS
Battery Specifications and Description
Replacement for: MP3 PLAYERS Battery/Item: PDA-67FMT
Model/Product: MP3 PLAYERS Volts: NULL
mAh or Ah: NULL Composition: MP3 FM TRANSMITTER
Dimension: Connector: NULL



NULL
When you need Mp3 - iPod Batteries that can put out the power you require then the MP3 PLAYERS MP3 PLAYERS replacement battery is the ideal choice. Made from only the best in electrical materials the MP3 PLAYERS, like MP3 PLAYERS's many other replacement batteries, is quality and affordability. Also it has been developed to meet or out-perform MP3 PLAYERS's original specifications. BatteryTex.com, an industry leader in replacement batteries - featuring some of the lowest online rates available. When you need quality batteries at bargain prices then look no further than BatteryTex.com. Contact us now at 1-888-825-6661 for assistance and information on MP3 PLAYERS. We have a wide selection of Mp3 - iPod Batteries batteries available. See them here! If you want to save more on great batteries from MP3 PLAYERS - see our selection here. Better materials, modern manufacturing techniques and greater overall efficiency mean better batteries at lower costs. Battery warranties can run from one year to more and this depends on the type of battery and the manfucaturer. For specifics contact us with the battery in question.