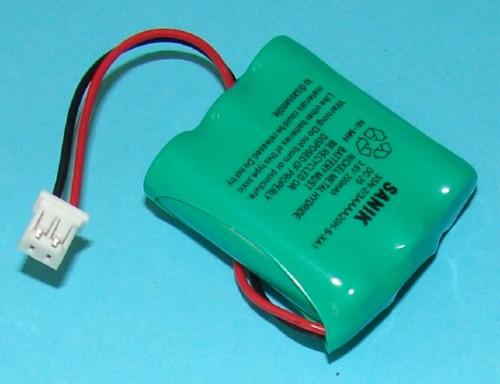 MIGHTY PETS BP-20 (DC-20) Battery Replacement
Price: $18.25


Replacement for:
MIGHTY PETS
Product:
DC-20
Battery Model:
BP-20
Battery Specifications and Description
Replacement for: MIGHTY PETS Battery/Item: DC-20
Model/Product: BP-20 Volts: 3.6
mAh or Ah: 200 Composition: NIMH
Dimension: Connector: NULL




the bp-20 mighty pets replacement battery provides peace of mind making it the right choice among dog collar batteries. only quality materials are used in every bp-20 produced. as well, mighty pets's original specifications for this product have been equaled or exceeded in performance. great replacement batteries, great prices, every day from batterytex.com. batterytex.com, an industry leader in replacement batteries - featuring some of the lowest online rates available. our battery specialists are standing by for any questions you may have: 1-888-825-6661. ask about bulk discounts! we have a wide selection of dog collar batteries batteries available. see them here! check out more great items for mighty pets products. with lower costs, better materials, and greater efficiency, batteries now offer more bang for the buck. if you want to know about the warranty on a certain battery simply contact us with the battery's part number. use our toll-free number or contact for to reach out to us.