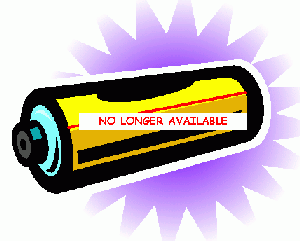 INFORMTECH 286MB (COMP-10) Battery Replacement
Please
email
us for pricing.
Replacement for:
INFORMTECH
Product:
COMP-10
Battery Model:
286MB
Battery Specifications and Description
Replacement for: INFORMTECH Battery/Item: COMP-10
Model/Product: 286MB Volts: ** NO **
mAh or Ah: ** LONGER ** Composition: ** AVAILABLE **
Dimension: Connector:



** 5546 **
When you need Laptop - Desktop Batteries that can put out the power you require then the 286MB INFORMTECH replacement battery is the ideal choice. The 286MB is constructed with performance and quality in mind. It's also guaranteed to meet or exceed the original INFORMTECH specifications. With a massive inventory and everyday low prices it's easy to see why BatteryTex.com is your go-to site for replacement batteries. With thousands of batteries to choose from and extremely low prices you'll see why BatteryTex is your one-stop-shop for replacement batteries. Click here to contact us for more information on this product or call us at 1-888-825-6661 Need other Laptop - Desktop Batteries batteries? Browse our complete stock here. More in-stock items for INFORMTECH products. Better materials, modern manufacturing techniques and greater overall efficiency mean better batteries at lower costs. Battery warranties can run from one year to more and this depends on the type of battery and the manufacturer. For specifics contact us with the battery in question.