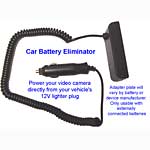 NORMANDE RP300 (CBE-110) Battery Replacement
Please
email
us for pricing.
Replacement for:
NORMANDE
Product:
CBE-110
Battery Model:
RP300
Battery Specifications and Description
Replacement for: NORMANDE Battery/Item: CBE-110
Model/Product: RP300 Volts:
mAh or Ah: Composition:
Dimension: Connector:

NORMANDE RP300 VIDEO CAR CORD , JVC GRIP


when it comes to power and energy the rp300 normande replacement is the king of (incomplete). from their high-quality construction - the rp300 replacement battery shows normande as a brand you can trust. on top of that this battery is developed to match or beat the requirements set forth by the manufacturer. batterytex.com - your one-stop shop for replacement batteries, chargers and more. thank you for making batterytex your provider of replacement batteries at everyday low prices. give us a call now at 1-888-825-6661 for more information and great deals on this item. batterytex carries more of these great (incomplete) batteries. view them here now! click here to view our entire stock of items for normande products. batteries should be built with the best components and should be highly rated in terms of quality and efficiency. each warranty can vary however normal manufacturer warranties are one year. let us know if you have questions on any specific item's warranty.