Browse Batteries: yaskawa
Browse by Battery Category Browse by Battery Manufacturer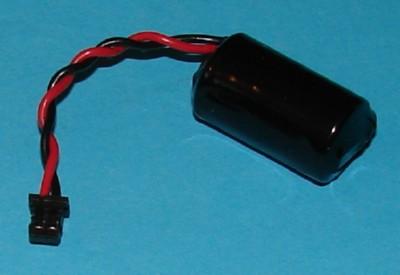 Price: $24.92
Item Details
YASKAWA JZSP-BA01
PLC batteries need to be reliable. Our YASKAWA JZSP-BA01 replacement battery is built for performance and reliability you can count on.
The JZSP-BA01 battery comes with pre-wired leads and connectors so you can easily wire it up to your JZSP-BA01 or BA000518.
Developed to meet or out-perform YASKAWA's original specifications, it is made from the ground-up with first-rate materials and comes with a 1-year warranty to show you we mean it!
BatteryTex - your source for amazing prices on the best batteries on the market.
Have questions on this product or want to buy bulk? Call our techs now at 1-800-292-7328.
power, reliability and quality define the jzsp-ba01, an optimal battery by yaskawa. the jzsp-ba01 is built tough using only the highest-quality materials. also it has been developed to meet or out-perform yaskawa's original specifications. batterytex.com, an industry leader in replacement batteries - featuring some of the lowest online rates available. with thousands of batteries to choose from and extremely low prices you'll see why batterytex is your one-stop-shop for replacement batteries. click here to contact us for more information on this product or call us at 1-888-825-6661 need other plc batteries batteries? browse our complete stock
here
. for other great batteries from yaskawa follow this
link
! enhanced efficiency, power and longevity make today's batteries better and more cost-effective for consumers. most all of our batteries have a one year warranty unless otherwise specified. please feel free to contact us for actual battery warranty information.
Contact us at any time by email, or by telephone:
PO Box 352051 | Los Angeles, CA 90035

Phone: 1-888-825-6661

Email: info@batterytex.com