Browse Batteries
Browse by Battery Category Browse by Battery Manufacturer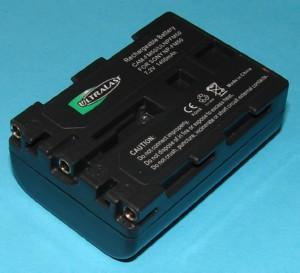 Price: $34.92
Item Details
SUNPAK HL-M50S Battery Charger Kit all battery chargers are not created equal. the sunpak hl-m50s replacement battery is the right choice for those seeking performance and efficiency. man1's process for manufacturing the hl-m50s is high-tech making it one of the best hl-m50ss on the market today. plus the original specs set forth by sunpak are met or exceeded. only the best batteries at the best prices: batterytex.com. great replacement batteries, great prices, every day from batterytex.com. click here to contact us for more information on this product or call us at 1-888-825-6661 check out our wide selection of battery chargers batteries
here
. need
other
sunpak products? try these! battery strength, durability and efficiency are greatly increased while cost has been greatly decreased. for warranty information on batteries please contact us directly. the manufacturer warranty is normally one-year however this may vary depending upon the maker.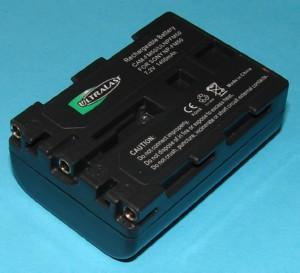 Price: $34.92
Item Details
SUNPAK HL-M70S Battery Charger Kit sunpak, a well-known industry leading battery manufacturer, presents the hl-m70s battery replacement. only the best components are used in the manufacture of the hl-m70s. also it has been developed to meet or out-perform sunpak's original specifications. save time, money and hassle and get your batteries at unbeatable prices at batterytex.com. thank you for making batterytex your provider of replacement batteries at everyday low prices. batterytex (m-tronics) is a family-owned battery supplier since 1977. give us a call with any questions or for information on bulk discounts - 1-888-825-6661. check out our wide selection of battery chargers batteries
here
. if you want to save more on great batteries from sunpak - see our selection
here
. with better materials and manufacturing processes batteries have become smaller, more efficient and more affordable. if you want to know about the warranty on a certain battery simply contact us with the battery's part number. use our toll-free number or contact for to reach out to us.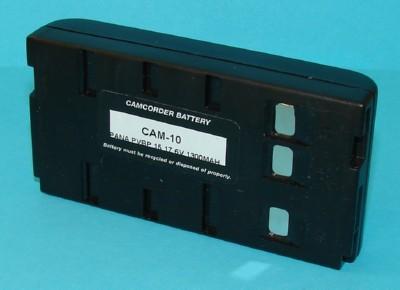 Price: $28.49
Item Details
As far as replacement batteries go the RB-40P by SUNPAK is designed from the ground up to be powerful and reliable, there for you when you need it. Only quality materials are used in every RB-40P produced. This is why the RB-40P meets or exceeds the specifications required by your equipment manufacturer. Thanks for choosing BatteryTex for your battery needs. Whether its selection, quality or our great discount prices you'll find that BatteryTex is the ultimate battery source. If you require further info or would like to save with bulk pricing discounts - call one of our team members now - 1-888-825-6661. Click
here
to find other Camcorder Batteries batteries. Check out
more
great items for SUNPAK products. Using updated materials, manufacturing techniques and modern technology today's batteries provide greater benefits from increased life-spans to decreased costs. One-year warranty on most batteries - from the manufacturer. For specifics or to inquire about a specific product please contact us. CAM-UN20NMH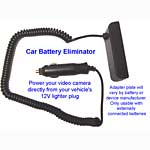 Price: $18.31
Item Details
SUNPAK SV10 VIDEO CAR CORD , SONY 8mm NULL as far as replacement batteries go the sv10 by sunpak is designed from the ground up to be powerful and reliable, there for you when you need it. count on the sv10 when you need quality and durability. as well, sunpak's original specifications for this product have been equaled or exceeded in performance. when you need quality batteries at bargain prices then look no further than batterytex.com. batterytex - your source for amazing prices on the best batteries on the market. call us now at 1-888-825-6661 for more detailed information on this product and for special deals and discounts. click
here
to find other (incomplete) batteries. see
more
great products by manufacturer: sunpak with better materials and manufacturing processes batteries have become smaller, more efficient and more affordable. battery warranties can run from one year to more and this depends on the type of battery and the manufacturer. for specifics contact us with the battery in question. NULL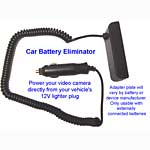 Price: $18.31
Item Details
SUNPAK SV11 VIDEO CAR CORD , SONY 8mm NULL when strong (incomplete) are required - the sv11 sunpak replacement battery is there to do the job. only the best components are used in the manufacture of the sv11. also the original specifications set forth by sunpak have been met or surpassed. with a massive inventory and everyday low prices it's easy to see why batterytex.com is your go-to site for replacement batteries. batterytex.com - known for our wide selection of the top batteries at some of the lowest prices online. click here to contact us for more information on this product or call us at 1-888-825-6661
here
(incomplete) batteries at great prices. search and find
other
batteries from sunpak at batterytex.com with better materials and manufacturing processes batteries have become smaller, more efficient and more affordable. standard battery warranties from the manufacturer are for one year. contact us for more information. NULL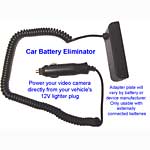 Price: $20.47
Item Details
SUNPAK SV8 VIDEO CAR CORD , CANON 8mm NULL the sv8 sunpak replacement battery provides peace of mind making it the right choice among (incomplete). made from only the best in electrical materials the sv8, like sunpak's many other replacement batteries, is quality and affordability. also it has been developed to meet or out-perform sunpak's original specifications. our huge inventory and extra low pricing make us the choice for batteries - batterytex.com. our huge inventory and extra low pricing make us the choice for batteries - batterytex.com. click here to contact us for more information on this product or call us at 1-888-825-6661 if you need another (incomplete) battery click
here
to view our selection. search and find
other
batteries from sunpak at batterytex.com batteries should be built with the best components and should be highly rated in terms of quality and efficiency. battery warranties can run from one year to more and this depends on the type of battery and the manufacturer. for specifics contact us with the battery in question. NULL
Contact us at any time by email, or by telephone:
PO Box 352051 | Los Angeles, CA 90035

Phone: 1-888-825-6661

Email: info@batterytex.com