Browse Batteries
Browse by Battery Category Browse by Battery Manufacturer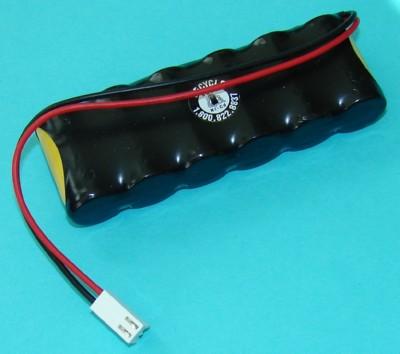 Price: $15.96
Item Details
The Rath RP7300110 replacement battery.   The RP7300110 is a 7.2 Volt / 300mah, re-chargeable Nickel Cadmium (Ni-Cd) Battery.
Shipping: $9.75 (USPS Priority Mail, USA only)*
Total: $25.71 including shipping anywhere in the USA!!*
*(If you add other items to your cart, it will increase your shipping price. Does not include applicable state residents' tax.  Please see the shopping cart for your final price)
all custom battery packs are not created equal. the rath microtech rp7300110 replacement battery is the right choice for those seeking performance and efficiency. man1's process for manufacturing the rp7300110 is high-tech making it one of the best rp7300110s on the market today. also the original specifications set forth by rath microtech have been met or surpassed. batterytex.com - known for our wide selection of the top batteries at some of the lowest prices online. when you need quality batteries at bargain prices then look no further than batterytex.com. want more information or bulk discounts? call us now at 1-888-825-6661. save on other custom battery packs batteries - search our wide inventory here. view more from this manufacturer: rath microtech with better materials and manufacturing processes batteries have become smaller, more efficient and more affordable. for warranty information on batteries please contact us directly. the manufacturer warranty is normally one-year however this may vary depending upon the maker.
Contact us at any time by email, or by telephone:
PO Box 352051 | Los Angeles, CA 90035

Phone: 1-888-825-6661

Email: info@batterytex.com