Browse Batteries: NEXTLINK
Browse by Battery Category Browse by Battery Manufacturer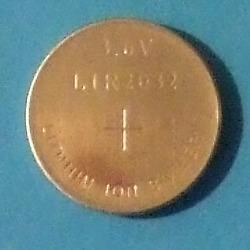 Price: $4.98
Item Details
when it comes to power and energy the ax2 nextlink replacement is the king of cell phone batteries and accessories. the ax2 is constructed with performance and quality in mind. plus nextlink's specs have been equaled or surpassed in its construction. thank you for making batterytex your provider of replacement batteries at everyday low prices. batterytex.com, an industry leader in replacement batteries - featuring some of the lowest online rates available. if you require further info or would like to save with bulk pricing discounts - call one of our team members now - 1-888-825-6661. check out our wide selection of cell phone batteries and accessories batteries
here
. if you want to save more on great batteries from nextlink - see our selection
here
. batteries are judged on how strong they are, how long they last and how well they're built. our batteries meet all of these qualifications and with amazing prices as well! standard battery warranties from the manufacturer are for one year. contact us for more information. *** RECHARGEABLE LITHIUM ION *************************************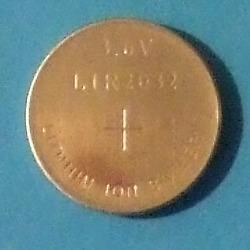 Price: $4.98
Item Details
when you need cell phone batteries and accessories that can put out the power you require then the bluespoon ax nextlink replacement battery is the ideal choice. man1's process for manufacturing the bluespoon ax is high-tech making it one of the best bluespoon axs on the market today. also the original specifications set forth by nextlink have been met or surpassed. batterytex.com, an industry leader in replacement batteries - featuring some of the lowest online rates available. batterytex - your source for amazing prices on the best batteries on the market. want more information or bulk discounts? call us now at 1-888-825-6661. batterytex carries more of these great cell phone batteries and accessories batteries. view them
here
now! we stock a great selection of items for nextlink products. click
here
to see. with increases in technology and materials, batteries have increased in performance, energy and cost. most all of our batteries have a one year warranty unless otherwise specified. please feel free to contact us for actual battery warranty information. *** RECHARGEABLE LITHIUM ION *************************************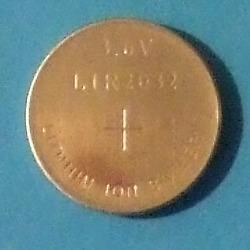 Price: $4.98
Item Details
AX2 replacement battery for the BLUESPOON AX2 Bluetooth Headset.
Total Price: $8.23 including shipping to anywhere in the USA!!!*
*Shipped via USPS Basic flat-rate service. If you add other items to your cart, it may increase your shipping price. Does not include TX state residents' tax. Please see the shopping cart for your final price.
nextlink, a well-known industry leading battery manufacturer, presents the bluespoon ax2 battery replacement. man1's process for manufacturing the bluespoon ax2 is high-tech making it one of the best bluespoon ax2s on the market today. plus it was designed to equal or improve upon the original specs by nextlink. with a massive inventory and everyday low prices it's easy to see why batterytex.com is your go-to site for replacement batteries. great replacement batteries, great prices, every day from batterytex.com. have questions on this product or want to buy bulk? call our techs now at 1-888-825-6661. search for other cell phone batteries and accessories batteries at low prices by clicking
here
. search and find
other
batteries from nextlink at batterytex.com enhanced efficiency, power and longevity make today's batteries better and more cost-effective for consumers. for battery warranty information please call or email us. our standard manufacturer warranty is one-year however some may offer different periods. *** RECHARGEABLE LITHIUM ION *************************************
Contact us at any time by email, or by telephone:
PO Box 352051 | Los Angeles, CA 90035

Phone: 1-888-825-6661

Email: info@batterytex.com