Browse Batteries
Browse by Battery Category Browse by Battery Manufacturer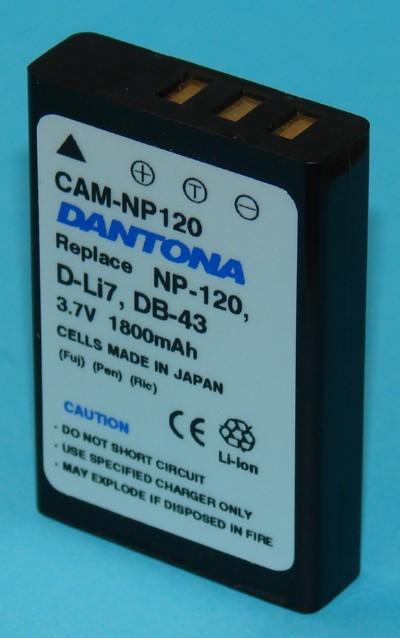 Price: $24.92
Item Details
Power, reliability and quality define the DV3M, an optimal battery by MUSTEK. From their high-quality construction - the DV3M replacement battery shows MUSTEK as a brand you can trust. It's also guaranteed to meet or exceed the original MUSTEK specifications. When you need quality batteries at bargain prices then look no further than BatteryTex.com. BatteryTex - your source for amazing prices on the best batteries on the market. Need battery specs or want to save more on bulk orders? Call our battery specialists now at 1-888-825-6661. Looking for other Digital Camera Batteries batteries? Search our stock
here
for more. View
more
from this manufacturer: MUSTEK With increases in technology and materials, batteries have increased in performance, energy and cost. Contact us for more info on our warranties. A normal battery warranty from the manufacturer is for one year. 1.4 OZ.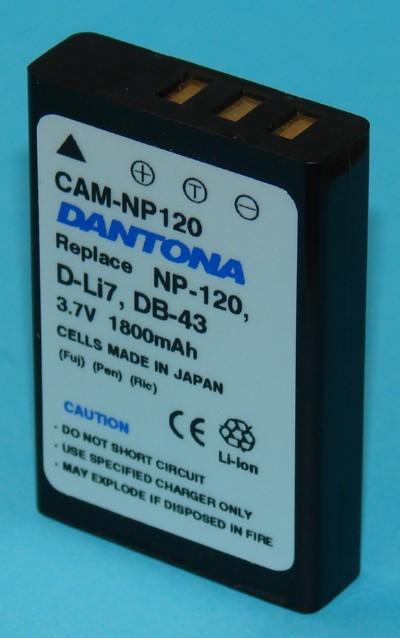 Price: $24.92
Item Details
MUSTEK, a well-known industry leading battery manufacturer, presents the DV4000 battery replacement. Made from only the best in electrical materials the DV4000, like MUSTEK's many other replacement batteries, is quality and affordability. It has also been guaranteed to equal or out-perform MUSTEK's original specifications. Save time, money and hassle and get your batteries at unbeatable prices at BatteryTex.com. Our huge inventory and extra low pricing make us the choice for batteries - BatteryTex.com. Our battery experts are here to give you answers to any questions you may have or to provide you with information on bulk discounts: 1-888-825-6661. Looking for more Digital Camera Batteries batteries? Click
here
. Need
other
MUSTEK products? Try these! With better materials and manufacturing processes batteries have become smaller, more efficient and more affordable. Manufacturers supply the necessary warranties on batteries that we carry. Typical warranties are for 1 year while others change depending on the battery type and the maker. 1.4 OZ.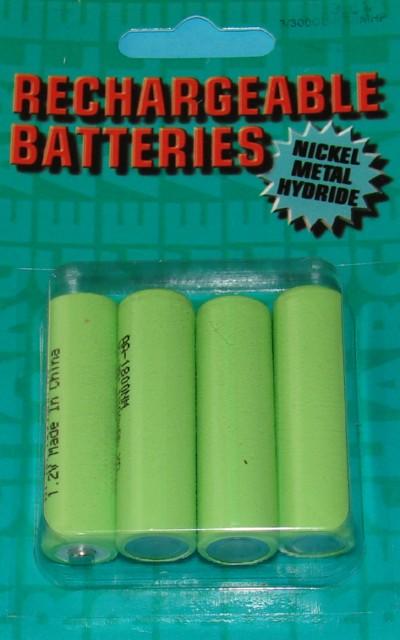 Price: $13.25
Item Details
All Digital Camera Batteries are not created equal. The MUSTEK G SMART D35 replacement battery is the right choice for those seeking performance and efficiency. Manufactured using state-of-the-art equipment and the best materials, the G SMART D35 is the best choice at the best price. As well it has been designed and built to meet or outshine the original specs by MUSTEK. With a massive inventory and everyday low prices it's easy to see why BatteryTex.com is your go-to site for replacement batteries. Only the best batteries at the best prices: BatteryTex.com. BatteryTex (M-Tronics) is a family-owned battery supplier since 1977. Give us a call with any questions or for information on bulk discounts - 1-888-825-6661. If you want to find more Digital Camera Batteries batteries for your gear? click
here
! For more quality, long-lasting products for MUSTEK, click
here
. Enhanced efficiency, power and longevity make today's batteries better and more cost-effective for consumers. Need battery warranty information? Call us today with the battery part number you're needing. 4-AA-1800MAH NICKEL METAL HYDRIDE BATTERIES IN A PACKAGE
Contact us at any time by email, or by telephone:
PO Box 352051 | Los Angeles, CA 90035

Phone: 1-888-825-6661

Email: info@batterytex.com