Browse Batteries: loew opta
Browse by Battery Category Browse by Battery Manufacturer Please email us for pricing.


LOEW OPTA CC90 VIDEO CAR CORD , RCA CMR-200 you say (incomplete) we say the loew opta cc90 replacement battery - synonymous with power and efficiency. from high-quality components to high-tech manufacturing processes, loew opta delivers on its promise of a quality, lasting cc90. equaling or exceeding the original manufacturer's specifications for your equipment at an affordable price is a hallmark of loew opta. whether its selection, quality or our great discount prices you'll find that batterytex is the ultimate battery source. batterytex.com, an industry leader in replacement batteries - featuring some of the lowest online rates available. need battery specs or want to save more on bulk orders? call our battery specialists now at 1-888-825-6661. looking for other (incomplete) batteries? search our stock
here
for more. browse
other
terrific products by manufacturer: loew opta with better materials and manufacturing processes batteries have become smaller, more efficient and more affordable. manufacturers supply the necessary warranties on batteries that we carry. typical warranties are for 1 year while others change depending on the battery type and the maker.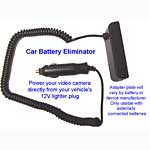 Price: $21.55
Item Details
LOEW OPTA PROF1800 VIDEO CAR CORD , MINOLTA/PENTAX 8mm when you need (incomplete) that can put out the power you require then the prof1800 loew opta replacement battery is the ideal choice. only quality materials are used in every prof1800 produced. on top of that this battery is developed to match or beat the requirements set forth by the manufacturer. thanks for choosing batterytex for your battery needs. thank you for making batterytex your provider of replacement batteries at everyday low prices. call our battery technicians for more detailed information and for bulk discounts: 1-888-825-6661 click
here
to find other (incomplete) batteries. to see our full inventory of batteries from this manufacturer click
here
. batteries should be built with the best components and should be highly rated in terms of quality and efficiency. each warranty can vary however normal manufacturer warranties are one year. let us know if you have questions on any specific item's warranty. NULL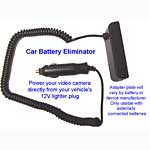 Price: $21.55
Item Details
LOEW OPTA PROF1810 VIDEO CAR CORD , MINOLTA/PENTAX 8mm when strong (incomplete) are required - the prof1810 loew opta replacement battery is there to do the job. you can't beat the prof1810 for it's high-quality construction; built with the best in materials. this is why the prof1810 meets or exceeds the specifications required by your equipment manufacturer. thank you for making batterytex your provider of replacement batteries at everyday low prices. thank you for making batterytex your provider of replacement batteries at everyday low prices. need battery specs or want to save more on bulk orders? call our battery specialists now at 1-888-825-6661. save on other (incomplete) batteries - search our wide inventory
here
. man1 provides
other
high-quality batteries at terrific prices - click here for more information. using updated materials, manufacturing techniques and modern technology today's batteries provide greater benefits from increased life-spans to decreased costs. if you want information on the manufacturer warranty please reach out to us with the specific battery you're interested in. standard warranties are for one-year however. NULL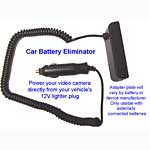 Price: $21.55
Item Details
LOEW OPTA PROF1820 VIDEO CAR CORD , MINOLTA/PENTAX 8mm when it comes to power and energy the prof1820 loew opta replacement is the king of (incomplete). manufactured using state-of-the-art equipment and the best materials, the prof1820 is the best choice at the best price. it's also built to meet or exceed the original loew opta specs. whether its selection, quality or our great discount prices you'll find that batterytex is the ultimate battery source. batterytex.com - known for our wide selection of the top batteries at some of the lowest prices online. click here to contact us for more information on this product or call us at 1-888-825-6661 save on other (incomplete) batteries - search our wide inventory
here
. more in-stock
items
for loew opta products. using updated materials, manufacturing techniques and modern technology today's batteries provide greater benefits from increased life-spans to decreased costs. one-year warranty on most batteries - from the manufacturer. for specifics or to inquire about a specific product please contact us. NULL