Browse Batteries: lock netics
Browse by Battery Category Browse by Battery Manufacturer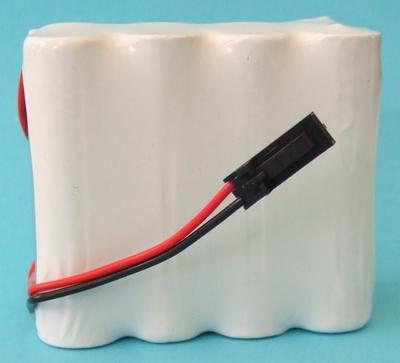 Price: $9.49
Item Details
Lock Netics K380-001
Price: $9.49
Shipping: $2.91 USPS Basic*
Total Price including shipping: $12.40 **
Description: The Lock Netics K380-001 (DL-30) (Locknetics K380-001) powerful and reliable replacement battery pack for lock-netics wireless door locks.
This 12 Volt, 2200 mAh Alkaline replacement battery flat-pack will last and last. Find the Lock Netics K380-001 (Locknetics K380-001) for less at BatteryTex.
You'll find that this awesome non-rechargeable battery (no charger required) is ideal for your keyless entry (wireless or remote controled lock) whether for biometric, keypad or other (keyless deadbolt locks for patio doors, sliding doors, gate locks, magnetic locks, keyless entry remote controls, etc) for your unwanted entry home security needs. See your user manual for all applicable locks that this battery applies to or see manufacturer for more details.
AKA: DL 30 Battery
Related Batteries:
* This battery qualifies for flat-rate shipping of $2.91. This shipping rate is not valid if total weight of all purchased items exceeds 1lb. Shipping options will be available in the Shopping Cart or please see our Shipping Page for more information.
** This is an estimated price that does not include sales tax where applicable. Please see your shopping cart for the actual "total price".
the k380-001 lock netics replacement battery provides peace of mind making it the right choice among door lock batteries. only the best components are used in the manufacture of the k380-001. this is why the k380-001 meets or exceeds the specifications required by your equipment manufacturer. batterytex.com - known for our wide selection of the top batteries at some of the lowest prices online. when you need quality batteries at bargain prices then look no further than batterytex.com. give us a call now at 1-888-825-6661 for more information and great deals on this item. looking for other door lock batteries batteries? search our stock here for more. check out more great items for lock netics products. with better materials and manufacturing processes batteries have become smaller, more efficient and more affordable. if you want to know about the warranty on a certain battery simply contact us with the battery's part number. use our toll-free number or contact for to reach out to us.
Contact us at any time by email, or by telephone:
PO Box 352051 | Los Angeles, CA 90035

Phone: 1-888-825-6661

Email: info@batterytex.com