Browse Batteries
Browse by Battery Category Browse by Battery Manufacturer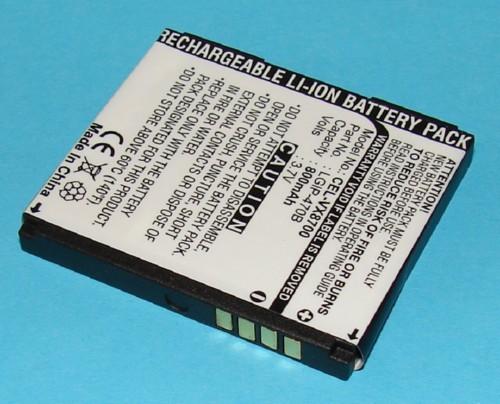 Price: $13.25
Item Details
EVERWIN 3110-VX8700A-BAT-IN Cellphone Battery Replacement.
Shipping: $3.25 (USPS flat-rate, USA only)*
Total: $16.50 including shipping anywhere in the USA!*
*(If you add other items to your cart, it will increase your shipping price. Does not include TX state residents' tax. Please see the shopping cart for your final price)
when strong cell phone batteries and accessories are required - the 3110-vx8700a-bat-in everwin replacement battery is there to do the job. man1's process for manufacturing the 3110-vx8700a-bat-in is high-tech making it one of the best 3110-vx8700a-bat-ins on the market today. on top of that this battery is developed to match or beat the requirements set forth by the manufacturer. when you need quality batteries at bargain prices then look no further than batterytex.com. batterytex.com, an industry leader in replacement batteries - featuring some of the lowest online rates available. we also offer bulk discounts and top-flight customer service so drop us a line at 1-888-825-6661. batterytex carries more of these great cell phone batteries and accessories batteries. view them
here
now! check out
more
great items for everwin products. batteries should be built with the best components and should be highly rated in terms of quality and efficiency. for battery warranty information please call or email us. our standard manufacturer warranty is one-year however some may offer different periods.
Contact us at any time by email, or by telephone:
PO Box 352051 | Los Angeles, CA 90035

Phone: 1-888-825-6661

Email: info@batterytex.com