Browse Batteries: ALLTEL
Browse by Battery Category Browse by Battery Manufacturer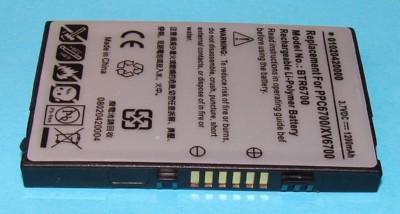 Price: $19.92
Item Details
the ppc6700 replacement battery by alltel is designed to provide lasting power and reliability. from their high-quality construction - the ppc6700 replacement battery shows alltel as a brand you can trust. as well, alltel's original specifications for this product have been equaled or exceeded in performance. great replacement batteries, great prices, every day from batterytex.com. thanks for choosing batterytex for your battery needs. click here to contact us for more information on this product or call us at 1-888-825-6661
here
pda batteries - ac adaptors batteries at great prices. click
here
to view our entire stock of items for alltel products. using updated materials, manufacturing techniques and modern technology today's batteries provide greater benefits from increased life-spans to decreased costs. if you want to find the warranty information and timing on a particular battery please contact us.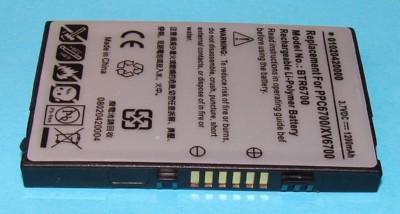 Price: $19.92
Item Details
you say pda batteries - ac adaptors we say the alltel ppc6700 replacement battery - synonymous with power and efficiency. only the best materials are used in the ppc6700. also it has been developed to meet or out-perform alltel's original specifications. save time, money and hassle and get your batteries at unbeatable prices at batterytex.com. our huge inventory and extra low pricing make us the choice for batteries - batterytex.com. our battery experts are here to give you answers to any questions you may have or to provide you with information on bulk discounts: 1-888-825-6661. if you need another pda batteries - ac adaptors battery click
here
to view our selection. for more quality, long-lasting products for alltel, click
here
. with increases in technology and materials, batteries have increased in performance, energy and cost. need battery warranty information? call us today with the battery part number you're needing.
Contact us at any time by email, or by telephone:
PO Box 352051 | Los Angeles, CA 90035

Phone: 1-888-825-6661

Email: info@batterytex.com