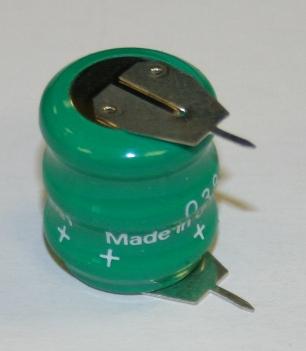 ENERSYS 3-61FTH (COMP-16-2) Battery Replacement
Price: $4.98


Replacement for:
ENERSYS
Product:
COMP-16-2
Battery Model:
3-61FTH
AKA: COMP-16 2 / COMP 16 2
***SAME AS COMP-16-2 NMH***
The 3-61FTH ENERSYS replacement battery provides peace of mind making it the right choice among Laptop - Desktop Batteries. Manufactured using state-of-the-art equipment and the best materials, the 3-61FTH is the best choice at the best price. From this we have a replacement battery that equals or out-performs the original requirements set forth for your equipment. Whether its selection, quality or our great discount prices you'll find that BatteryTex is the ultimate battery source. With a massive inventory and everyday low prices it's easy to see why BatteryTex.com is your go-to site for replacement batteries. We also offer bulk discounts and top-flight Customer Service so drop us a line at 1-888-825-6661. Looking for other Laptop - Desktop Batteries batteries? Search our stock
here
for more. Click
here
to view our entire stock of items for ENERSYS products. With lower costs, better materials, and greater efficiency, batteries now offer more bang for the buck. For battery warranty information please call or email us. Our standard manufacturer warranty is one-year however some may offer different periods.