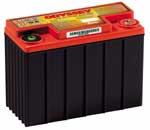 YAMAHA XVZ13 ROYAL STAR/VENTURE (PC545-P) Battery Replacement
Price: $139.85


Brand:
YAMAHA
Product:
PC545-P
Battery Model:
XVZ13 ROYAL STAR/VENTURE
YAMAHA XVZ13 ROYAL STAR/VENTURE (1300cc, 86-93) MOTORCYCLE BATTERY


yamaha, a well-known industry leading battery manufacturer, presents the xvz13 royal star/venture battery replacement. made from only the best in electrical materials the xvz13 royal star/venture, like yamaha's many other replacement batteries, is quality and affordability. due to such quality construction the xvz13 royal star/venture is built to match or better the original specs laid out by the manufacturer of the original prod1. our huge inventory and extra low pricing make us the choice for batteries - batterytex.com. thank you for making batterytex your provider of replacement batteries at everyday low prices. have questions on this product or want to buy bulk? call our techs now at 1-888-825-6661. need other motorcycle and powersport batteries batteries? browse our complete stock here. check out more great items for yamaha products. enhanced efficiency, power and longevity make today's batteries better and more cost-effective for consumers. each warranty can vary however normal manufacturer warranties are one year. let us know if you have questions on any specific item's warranty.